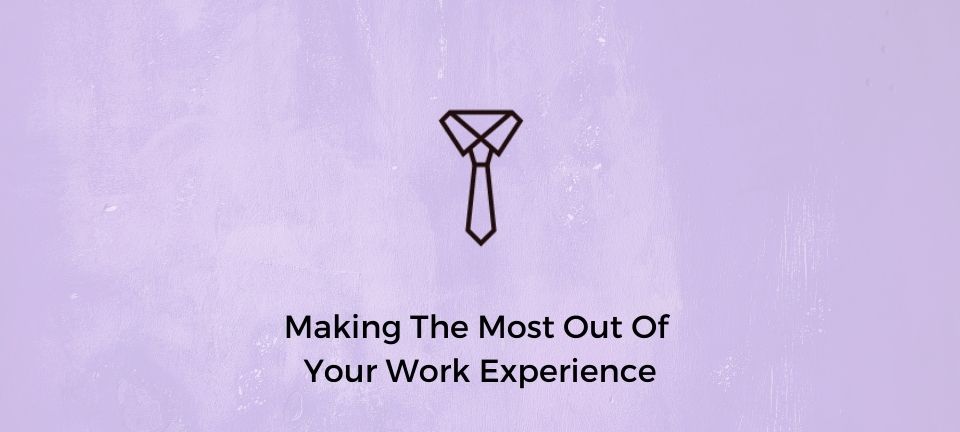 01 Oct 2019
Be on time
Turning up late on your first day really isn't a good look - you will annoy the staff there and it might lead to them not giving you the best work experience opportunities.
Follow their dress code
By knowing the dress code of the work place, and following it, that will make you feel more comfortable during your work experience. Turning up in jeans and a t-shirt when everybody else is in a suit will make you stand out and could be embarrassing. If in doubt wear your school trousers/skirt and a plain shirt.
Throw yourself into it/get involved
The more you do, the better experience you will get. Make sure you are enthusiastic, even if the task sounds boring. Try and use your initiative to go above and beyond what's asked of you - you never know, they might want to keep you afterwards.
Know what you want from the experience and let them know that
If what you really want to do in the week is learn about how you can use social media to promote a brand but they leave you working in a finance team then you are wasting your time. Go in with an idea of what exactly it is that you want to gain from the week and let them know this. A good company or organisation will work with you to achieve this. Remember that work experience is about developing you as a person.
Get to know the people there and ask questions
By getting to know people and learning about their job roles you'll be able to get a better understanding of what their workplace is really like, and you might even get ideas on what kind of job you want to do.
Be proactive and offer to help
If you just sit around the office you will not make a good impression, and you will be just wasting your time. Ask members of staff what they are working on, and if there is any way you can get involved.
Ask for feedback
Whilst this may seem daunting, it is a really good idea to ask for feedback and see where you can improve. This will help you understand what your strengths are. You can do this throughout your time there, meaning you can put into action what you are being told.