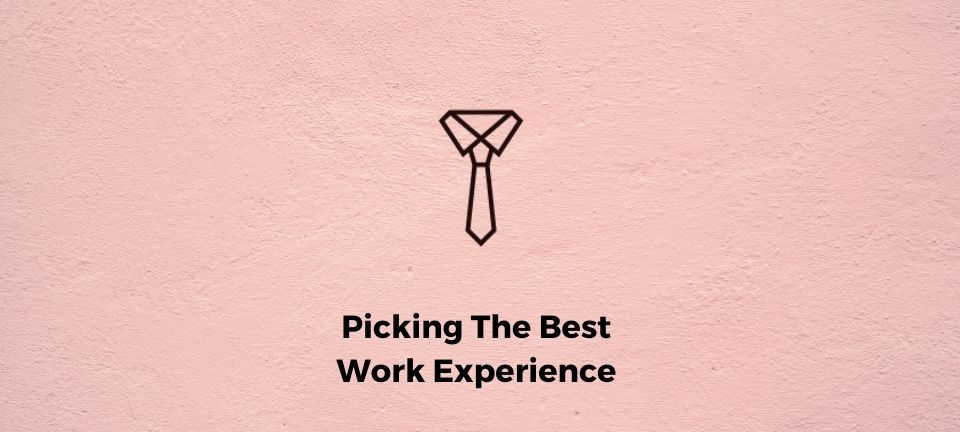 16 Sep 2019
Picking your work experience might be one of those things that you just have kept putting off, but it really shouldn't be. Work experience is a great chance to get out of school and gain some experience in a professional environment. Not only can it help you decide what sort of career you want, it can also show you what you don't want to do.
Basically, leaving it to the last minute and end up going to work with your Mum's best friend 'Auntie Linda' might be the easiest thing to do, but will it be the most beneficial? Probably not.
We have put together some hints and tips on how to pick the perfect work experience for you.
Start looking early
Try and get yourself into gear as early as possible and start looking for work experience and making contacts. You've probably been told this by all your teachers, and there is a reason for it! You will get more of a choice the earlier you look, and will be more likely to find something that you will love.
Think about what you want to get from the experience
Do you want to build your confidence, try something new, and get something for your personal statement? Whatever it is that you want to do, try and find somewhere that can cater for this.
Do something that you want to do, not just what your mates are doing
Being with your friends for work experience might sound like great fun, until they say there are going to an accountancy firm and you want to work in a gym. One of you won't get what you want, and will end up wasting the week or two that you get given for work experience.
Look at work experience that might help you when applying to university
Some university courses require that you have work experience in certain areas to apply. This can be seen in teaching courses, so it is wise to start looking now to see if this is something that you will need to do.
Push yourself and do something new
Trying new things can really build your confidence and skills. It could also help you discover a hidden talent, or something that you never knew you were passionate about. And if you hate what you do at least then you can cross that off your career options!
You can find work experience oppurtunities by going here.