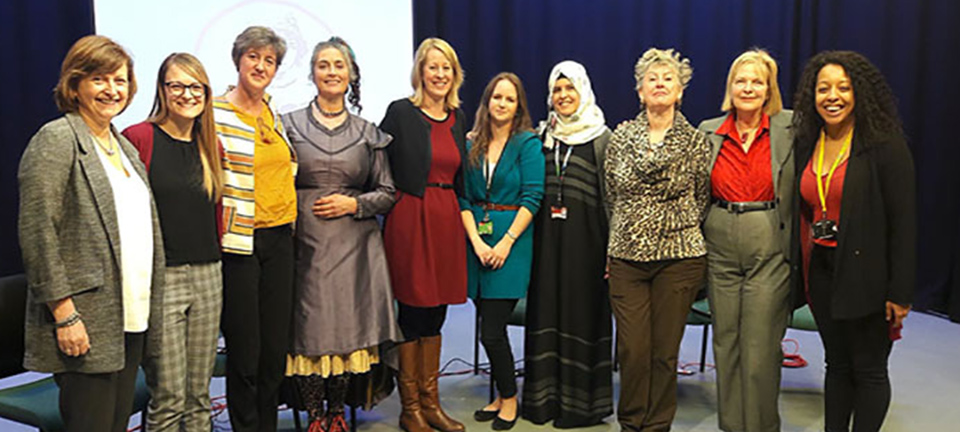 08 Apr 2019
On March 27th, in collaboration with Show of Strength Theatre Company and UWE Women Like Me, Future Quest hosted Sarah Guppy: The Bridge, The Bed, The Truth in UWE's filming studio at the university's Bower Ashton campus.
The performance was put on exclusively for female students with an interest in STEM (Science, Technology, Engineering and Maths). Students from Bristol Brunel Academy and Bristol Metropolitan Academy attended.
Following the performance there was a panel discussion chaired by Dr Madge Dresser, Hon. Professor in historical studies at University of Bristol, expert in social and cultural British history, who recently put Sarah Guppy forward for inclusion in the Oxford Dictionary of National Biography.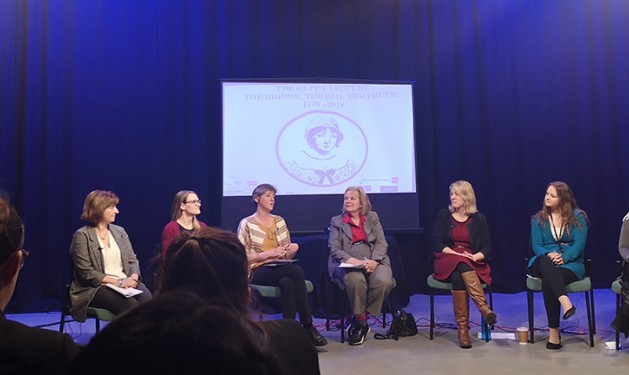 Other panellists included, civil engineer Trish Johnson (the first female Bridgemaster of Clifton Suspension Bridge), mechanical engineer Nicola Grahamslaw (Conservation Engineer for the SS Great Britain), mechanical engineer Rachel Gollin (who has extensive experience of engineering various sectors across the world), Dr Laura Fogg Rogers (Senior Research Fellow at UWE; Women Like Me), Dr Laura Hobbs (Research Fellow at UWE; Women Like Me) and Miriam Cristofoletti (Robotics student at UWE's Bristol Robotics Laboratory).
Discussions were had about why women don't chose to go into STEM, experiences of being an engineer, as well as pathways into engineering.
The event was both inspiring, thought provoking, and was well received by students and staff.