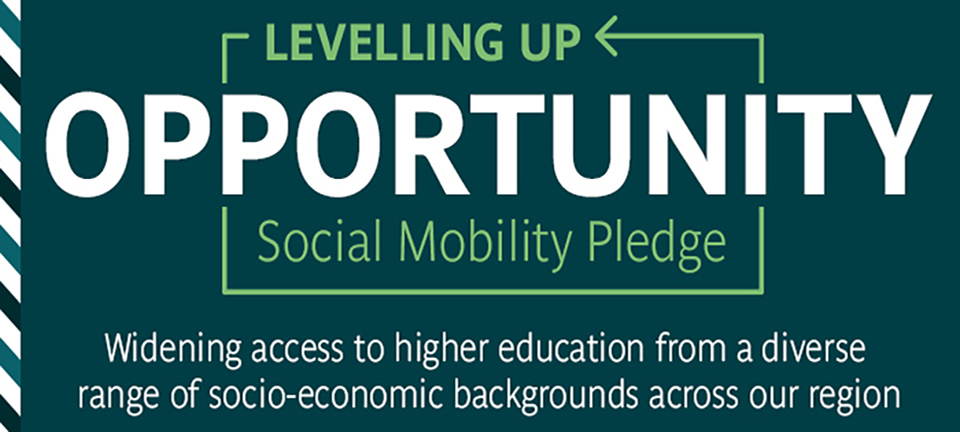 26 Nov 2020
On 2 November, Future Quest, alongside UWE Bristol, was proud to launch our Opportunity Action Plan to support the Social Mobility Pledge alongside The Rt Hon Justine Greening.
The Social Mobility Pledge is a coalition of 450 businesses and over 50 universities. It encourages organisations to put social mobility at the heart of their purpose and boost opportunity in wake of the challenges of a growing opportunity gap surrounding COVID-19.
UWE Bristol are working in partnership with the Social Mobility Pledge, and have set out an action plan to challenge the regional educational disadvantage. Work they are doing includes:
Using Future Quest to provide an innovative outreach to Bristol's young people.
Addressing the wider social mobility issues within higher education by providing practical and targeted support to disadvantaged students.
Aiming to build networks of 'first in family to go to higher education' ambassadors and employers to create opportunities for young people through #IAmFirstGen
Suzanne Carrie, Head of Equality, Diversity and Inclusivity at UWE Bristol, said:
''At UWE Bristol, we believe that all young people should be given the opportunity to fulfil their full potential regardless of their background. For years, we have been working hard to tackle inequality and to increase access to and awareness of higher education amongst students in disadvantaged areas.
We are delighted…to share our aspirations for the future as we work towards a more accessible higher education sector and a fairer society.''
To discover more about the Social Mobility Pledge and the UWE Bristol Opportunity Action Plan, click here.