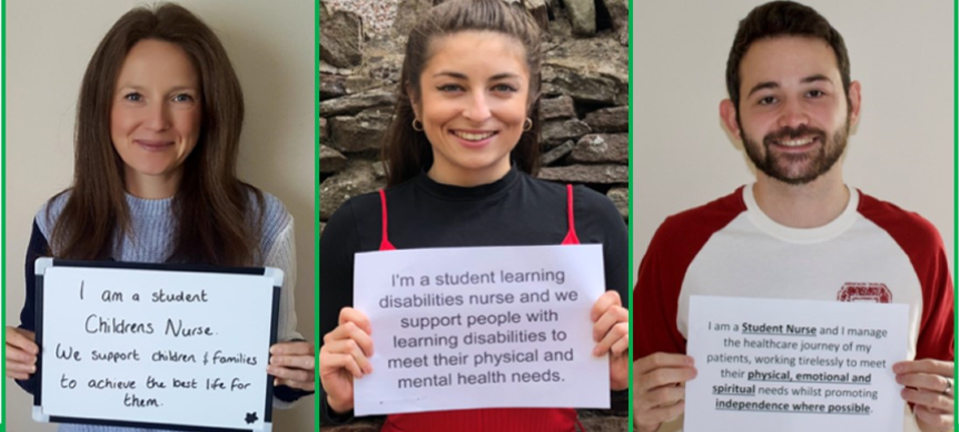 27 Jan 2021
During the initial months of the Covid-19 pandemic, UWE Bristol Healthcare Students Anna and Charlotte wanted to find a way to reach out to younger students across Bristol to let them know what it was really like to be working and studying in healthcare professions at this time and to showcase some of the lesser known healthcare professions.
Working with Future Quest to reach schools and colleges, Anna and Charlotte bought together a diverse group of healthcare students from UWE and University of Bristol and recent graduates who were keen to share their insights into their chosen careers; what it was really like to work in these areas, routes into these careers, and common misconceptions surrounding these areas of work.
The healthcare students worked together to create a resource which was shared with younger students in the Bristol area and then invited them to join in a fantastic live event where they could listen to the healthcare students' stories and ask questions.
Anna, Charlotte, and Future Quest are planning a smaller version of these events for Year 10 students in Future Quest schools in Bristol in the summer term.
For details of the sessions and how to request them for your students please visit our website at: futurequest.org.uk/events-and-activities/healthcare-heroes
There is more information and a range of resources about the Allied Health Professions at: iseethedifference.co.uk