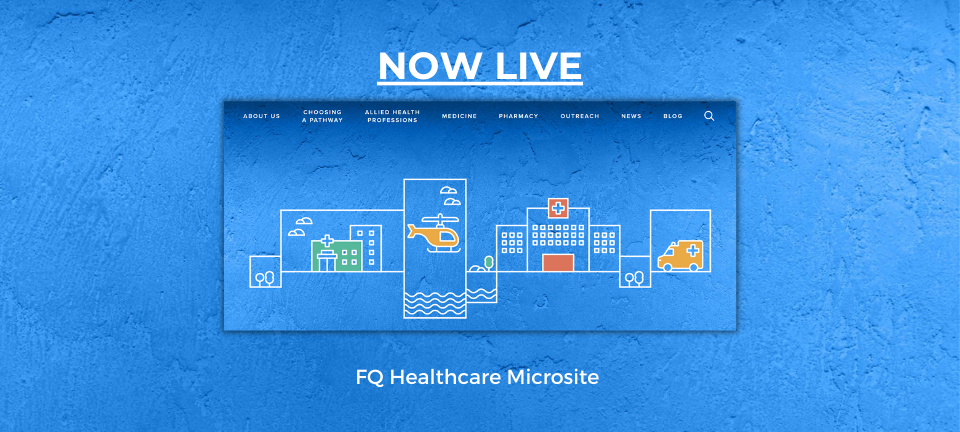 08 Nov 2021
Future Quest Healthcare is a collaboration between UWE Bristol, University of Bristol, University of Bath, Healthier Together and Health Education England. This partnership supports students to explore their options in healthcare, plan their pathway, and realise their future potential through activities, information, and support.
'HEE is extremely excited to be supporting the provision and launch of a nationally accessible interactive online tool, aimed at supporting those interested in a career in healthcare to fully explore the options available to them, find out about lesser-known health careers and assist in building the necessary skills, knowledge, experience, and confidence, young people benefit from when applying to careers in healthcare. We feel this resource will be a valuable enabler assisting access to health careers, supporting our commitment to widening access and participation and equity of opportunity.'
~ Rachel Wright, National Programme Manager, Talent for Care Widening Participation, HEE
Working together, Future Quest and Health Education England have designed a programme to support young people to access careers in Medicine, Pharmacy, and the Allied Health Professions. The 'Access to Medicine and Professions Programme' is currently active in schools across Bristol and South Gloucestershire and is funded by Health Education England.
'As Future Quest continues to grow and expand we are delighted to be able to be able to offer this resource to young people to allow them to explore possible careers within the NHS'
~ Hannah Tebbutt, Programme Manager, Future Quest
The brand new Future Quest Healthcare microsite launched October 2021 provides activities, information, signposting, blog posts, action plans and more to support all students in their journey towards a career as a healthcare professional. All of our content will be supported on our social media channels.
Check out our brand new website now: FQ Healthcare