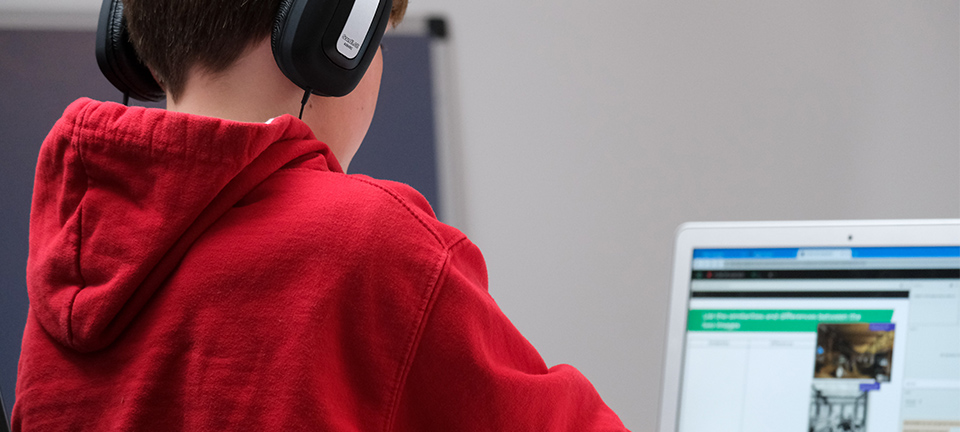 27 Jan 2021
Since March 2020 we have all had to adapt to a very different world – a digital world. Since then, we have found ourselves on a steep learning curve, developing knowledge and skills through trial and error methods. The Digital Delivery Toolkit we have created aims to answer many of the questions that we encountered, including:
Should I adapt existing content or create a new activity/resource?

What online platform should I use?
How can I make online activities/resources accessible?

How can I ensure that online live events are safe?

How can I collect attendance data?

How can I make online sessions interactive and engaging?
The first chapter of the Digital Delivery Toolkit offers an introduction to different delivery formats and learning types. A flowchart helps readers decide between curating content, adapting content or creating new content. We suggest some critical questions to ask during considerations over which online delivery platform to use. A table overview of different platforms is available in the Appendix. An activity planner template helps put the information from this chapter into practice.
Chapter two of the Toolkit focuses on accessibility of content for as many learners as possible. A number of key principles are followed by practical dos and don'ts when designing for different access needs, including low vision, users of screen readers, deaf or hard of hearing, autistic spectrum, dyslexia and anxiety.
Safeguarding is covered in the next chapter with a primary focus on online live events. We suggest some platform safety criteria to look out for to ensure that the event is safe for young people. There are numerous tips for staff as moderators of online live events, including what to do before and during the event.
When creating online resources which may well be widely available, it is important to remember copyright restrictions, for example with regard to music, images and video. In chapter four we share links to several websites which offer free copyright-free images alongside some other tips to avoid copyright infringement.
Data collection and evaluation is a big deal for anyone with targets to meet or sponsors to impress. We have collated different ways to collect learner details and feedback depending on your delivery format.
And last but not least, the final chapter of the Digital Delivery Toolkit has lots of ideas for making online events and activities interactive. Some of this might help with evaluation too.
You can find a pdf copy of the Toolkit available to download by following this link: https://www.futurequest.org.uk/outreach-hub/digital-delivery-toolkit
We hope you will find the Digital Delivery Toolkit to be a useful, practical guide. Please send comments, queries and feedback about the Toolkit to: Future.Quest@uwe.ac.uk